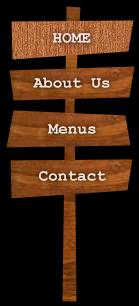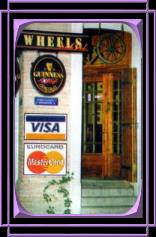 "WHEELS...Where Dreams Come True"
"An undeniable Tbilisi sophistication has been added
to the warm Irish welcome that is offered at WHEELS."

WHEELS's pub has long been a favorite destination for anyone wishing to enjoy a comfortable, enjoyable night out in a warm and homely atmosphere. Conveniently located in the bustling heart of Tbilisi at 16, G. Aklvlediani Street, between Kostava Street and L.Kiacheli Street, there is a little something for everyone at WHEELS.

"WHEELS" known as the Guinness - because the best Guinness is supposedly here.
Everyday from 1:00 P.M. to midnight you will enjoy beautiful Irish and Georgian live music. Monday, Friday, Saturday and Sunday nights feature the best in Irish and Georgian music performed by popular local instrumental band - "Wheels".On Tuesday and Wednesday's Live Music feature a variety of popular local performer Vakho Khusitashvili (Classic Guitar). On Tuesday's you will hear Violin and Electric Piano.

This was the first Irish pub in Tbilisi and it's still one of the trendiest and most cosmopolitan of all the Irish bars in Georgia. It is a modernist pub for those who want their pubs with a dash of sophistication. It is a hip place to drink and hang out.
WHEELS's pub is the perfect setting for any event, be it a Christening, birthday party, corporate celebration or office party. The elegant dining room features comfortable seating arrangements, and a sociable, wood-panelled bar. Friendly and courteous waitresses are on hand at all times, to make your dining experience both a pleasant and enjoyable one.

© Copyright 2000
Design by BesoStudio